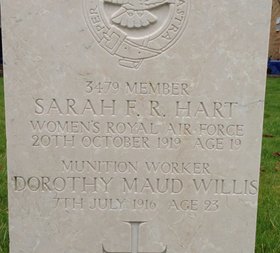 There was almost no role that women did not serve in during the First World War. In the War Front's medical services, they were:
Nurses

Doctors

Surgeons

Ambulance drivers

Stretcher bearers

Vehicle mechanics

Orderlies.
They served on hospital ships, hospital barges and hospital trains.
They served in every theatre of the war - in France, Belgium, Russia, Serbia,Greece, Egypt, Mesopotamia (now Iraq) and India as well as in Germany in the post-war Army of Occupation.
One British woman even served in the Serbian army, rising to the rank of sergeant major during the war and, post-war, to major.
Women served extensively in the British army, navy plus the air force and were bombed, wounded, gassed, shell shocked and killed.